In December 1956, after the Second World War left the town destroyed by air raids and supplies scarce, company founder Kei Yamada built a heat treatment furnace in Musashino City, Tokyo and established a small heat treatment plant. As the former location of Nakajima Aircraft Industries Limited, major supplier of fighter and bomber jets to the now defunct Imperial Army and Navy, Musashino City can lay claim to being the home of Japan's high-tech machinery industry. This trend continued into the post-war period as well, with the majority of Nakajima Aircraft Industries engineers going on to set up their own businesses in machinery manufacturing here. The Tama region, with Musashino City at its center, thus grew to become a highly sophisticated machinery industry area. With this location having accumulated such a high degree of technology, customer demand for quality was also high and it was in this environment that Yamada's heat treatment technology was developed. The "Tama" in Tamayakin is thus the name of this center of high technology in Tokyo's west, while "yakin" is the Japanese word for "metallurgy." Together with Japan's economic development, which has focused mainly on the heat treatment of components in the automobile and construction machinery industries, our company has expanded in both scope and scale.
Tamayakin as a fledgling business in the 1960's
| | | | | |
| --- | --- | --- | --- | --- |
| | | | | |
| 1940's salt bath works scene | | | | |
In the 1960's, accreditation for Nissan Diesel Motor, Komatsu, Caterpillar (Mitsubishi) and others was acquired and focus was centered principally on mass production-oriented heat treatment services. From around 1970, in order to contribute to the area's unique high technology machinery industry with its roots in Nakajima Aircraft Industries, we changed from heat treatment of mainly automobiles to that of focusing on high added value and diversification of product types. In 1998, we acquired heat treatment accreditation for Rolls-Royce Aero Engine components (V2500) for the IHI Corporation (formerly Ishikawajima-Harima Heavy Industries Co., Ltd), which in turn led to the acquirement of production equipment and facilities for our aviation and U.S. military standard products.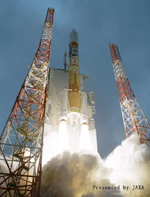 The heat treatment for the release system components used with these H-IIA rocket boosters were provided by Tamayakin.
Later, special processes approval was consecutively obtained for companies including Eagle EG &G Aerospace Pte. Ltd. (MIL-H-6875); IHI Aerospace Headquarters (aluminum alloy); Nissan Motor Co., Ltd. Aerospace Division, currently, IHI Aerospace Co., Ltd. (MIL-H-6875); Nagoya Aerospace Systems Works, Mitsubishi Heavy Industries, Ltd. (P-2020); and Fuji Heavy Industries Ltd., Utsunomiya Plant (MIL-H-6088). In 2003, approval was obtained for Sumitomo Heavy Industries Ltd. (MIL-H-6875) and full-scale heat treatment of equipment for the Ministry of Defense began, marking the start of our specialization in aircraft and defense related areas that has continued to this day. We also got the Nadcap accreditation for heat treating parts of civil aviation aircraft.
Heat treatment for aviation components is chiefly carried out at the prime supplier. However, having everything covered by the heat treatment plant of the prime supplier including heat treatment itself damages productivity and is detrimental to cost and turnaround time. In order to produce aviation components in small lots at a low cost and within a short turnaround time without damaging the productivity of the prime supplier, heat treatment manufacturers like our company are a necessity. We hope to maintain our contribution to this industry in the future.